VAN 246

Driver Drive Faster

To Return

Format: 7"

Edition: 300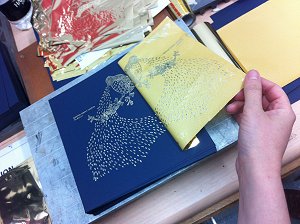 New single released 2nd July 2012 on aA Recordings / Static Caravan
(special coloured 7" vinyl with foil block artwork and DL)
"Driver Driver Faster's debut album is subtly magnificent... like a scrap book of our favourite bands" The Fly "ghostly delight of a debut" Q "Ambitious, big-vision pop" Uncut
Following 2011's supremely well-received debut album Open House, Driver Drive Faster are set to return with a brand new single, aptly named To Return and aptly sounding like the work of a band brimming with confidence and good feeling.
The Manchester-based band recorded the track in Cornwall in July 2011. "Things were hampered slightly by the great weather – we spent a lot of time on the beach, swimming and having barbecues – but we also managed to get some songs together and they turned out suitably upbeat" says singer Dylan Giles. The track was recorded straight to tape, with the intention of creating a fresher, faster recording. "We were determined to try a different approach after having done our first album in a more intricate and labour intensive way," says Dylan.
On the B-side, new track Voices provides another hint of the band's next album, albeit in stripped-back, acoustic form.
The single is split release on two leading independent lights aA Recordings (Akoustik Anarkhy) and Static Caravan, it's their second date after joining forces to give the world a limited Plank! seven inch last year.
Driver Drive Faster are a band from Manchester, but you wouldn't necessarily tell: theirs is a timeworn sound that exists somewhere between Americana and spectral indie rock. It's crafted song-writing at its best, hinging on stirring chord sequences and moments of fragile beauty. "A review once described us as 'misfits'," says Dylan. "We took it as a compliment."
Taking their name from the first line in WH Auden's poem Calypso, in which he's running late to meet his lover, Driver Drive Faster comprise Dylan and Japan-born bassist Yuri Caul, who met at school in Torquay, Devon, plus Durham-born Peet Earnshaw and German drummer David Schlechtriemen.
====================
Reviews